Stop just taking a vacation, but throw yourself into an adventure.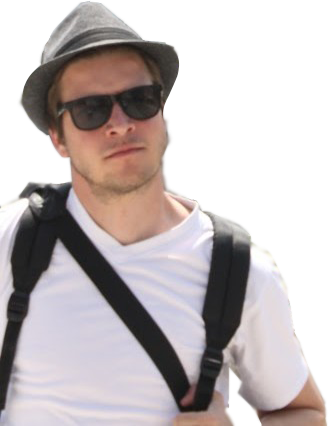 Hello, I am Matthias, an adventurous, restless person and fan of road trips through deserted areas and along coastlines, but also of city trips to monstrous metropolises with millions of inhabitants. I love to break out of everyday life again and again and go on all kinds of adventures. I love exploring foreign areas and discovering already known places anew. I believe that this way of travelling expands my own horizon immensely.
And I want you to do the same.
You don't have to quit your job, change your whole life, become a spiritual yoga teacher and don't even have to pay a lot of money. Adventure can be found everywhere, even with a smaller budget. All you have to do is travel more consciously and leave your comfort zone every now and then.
Here on the website, I'll give you informative tips on where to go, how to plan your trip and recommendations for itineraries, without going into too much detail. Most importantly, I want you to have the perfect adventure and go your own way.
If you have any questions or suggestions of any kind, please feel free to contact me at any time. Just write me a comment here or in the respective article.
Why am I doing all this here?
I am often asked why I started this blog here. Also I myself ask myself this often. After all, the whole thing costs money and above all time. Well, there are several reasons why I started this blog here.
The most important reason is:
I want you to have an unforgettable adventure.
That's why I post articles here again and again with lots of tips and my personal experiences. It would be a waste if I wouldn't share this with the world.
I would like there to be less wackpackers – travelers who trample on the culture, history and traditions of a country and thus disrespect the locals. That is why there should always be something to learn here.
Another important reason is: I simply enjoy publishing something on my own platform. Here only I decide and nobody can censor me. Furthermore the blog is a kind of playground for me. I want to use it to improve my skills in different areas, such as online marketing, writing texts or web technologies.
If you like Travel-Du.de, or if I could help you with my tips, then I would be happy if you send me a comment or even recommend this blog to your friends. Thanks ;)
Travel-Du.de?
What does the "du" in the name of this blog actually stand for? Well, since I was travelling in Australia and New Zealand for quite some time and also reported in detail about my travels there, the "du" could of course stand for Down Under.
But actually it's just a gimmick with the de-domain and means Travel-Dude. So you can find here not only information about the two countries in Oceania, but also about many more.
The word Dude became famous through the movie The Big Lebowski. It is a term of endearment from the English language, which is used to address male persons. It is often used in the surfer and skater scene. For me Dudes are people who don't take themselves too seriously and enjoy their lives. And in terms of travel, of course, that makes a lot of sense.